Your conference dedicated to leadership success –

today, tomorrow and beyond.
Your conference dedicated to leadership success –

today, tomorrow and beyond.
Icebreaker Evening: 22.05.2023
Full-Day Event: 23.05.2023
What do you need right now –  to be successful and make new leadership work right now?
What is coming in the near future? What will soon influence your daily tasks?
Where do you want to go and grow? How will the world develop in the upcoming years?
1 icebreaker evening & 1 intense day of development
International leadership experts and practicioners
Top-notch leadership tools & strategies
Located in Vienna - the Heart of Europe
Our stunning location SO/Vienna – a vibrant lifestyle hotel
SO/ Vienna
is a vibrant lifestyle hotel that surprises with contemporary and memorable impressions.
It captures the authentic atmosphere of Austria's capital city, Vienna.
To create a soulful hotel experience, SO/ takes the essence of a destination, blends that with a generous dash of playfulness, heaps of audacity, and adds a zesty twist of French joie de vivre.
Join us onsite and spend some time in this impressive location where Viennese dynamism meets avant-garde design.
Address: Praterstrasse 1, 1020 Vienna, Austria
PREVIEW – FULL PROGRAM COMING SOON!
How to lead sustainably in uncertain times 
A sneak peak of our exciting line up full of inspiring keynotes, insightfull hands-on business cases and closing panel.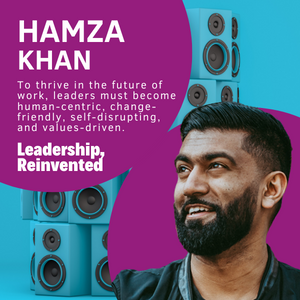 Hamza Khan
Global keynote speaker and bestselling author with unique insights into the future of work
Leadership, Reinvented: How to Foster Empathy & Servitude.
To thrive in the future of work, teams and leaders must become human-centric, change-friendly, self-disrupting, and values-driven.
Hamza will share actionable insights with us on stage! Learn how to empower sustainable and ethical leadership to thrive in the future of work.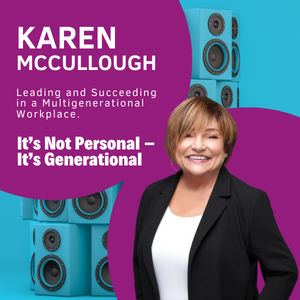 Karen McCullough
Educator, Business Owner, Professional Keynote Speaker- expert on generational opportunities.
It's Not Personal – It's Generational
"Leading and Succeeding in a Multigenerational Workplace"
Join Generational Keynote Speaker, Karen McCullough in building a culture based on inclusivity, trust, and mutual respect, you empower every employee to bring their best selves to work and learn from those around them. Age really is just a number — but generational diversity benefits everyone!
For the past two decades, Karen has worked with corporations, businesses, and universities, inspiring and equipping audiences with insights, tools, and case studies, helping them boost engagement and gain a competitive generational advantage.
Take a deep dive into our content ahead of the event.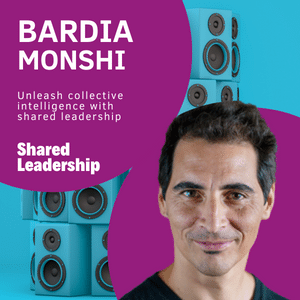 Dr. Bardia Monshi
Europe-wide one of the largest experts in behavioral psychology, author and CEO of iVip
Unleash collective intelligence with shared leadership.
Bardia talks on-stage about the challenge: Shared Leadership. He is convinced it's time for WeQ!
He gives practical examples of when and why leadership should be shared, especially in times of uncertainty.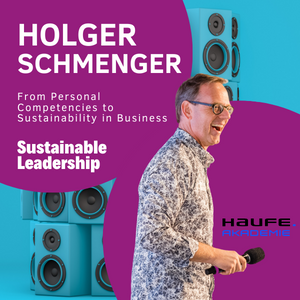 Holger Schmenger
Managing Director HAUFE AKADEMIE GmbH & Co. KG
From Personal Competencies to Sustainability in Business
Holger Schmenger will speak on Sustainable Leadership with IDG:
IDG – What is it?
Sustainability as part of our corporate vision
Translation of  vision into concrete action.
Integration of IDGs into a Next Generation Leadership Model
Support for companies in the area of sustainability
Read more about it here!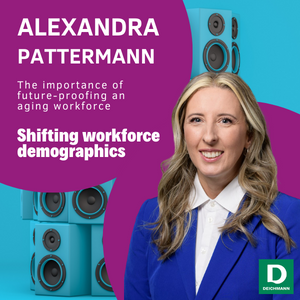 Alexandra Pattermann, MA
Teamlead Learning & Development @ DEICHMANN
The importance of future-proofing an aging workforce
Demographic change is affecting society and the world of work in many ways. In the future, companies will have to be competitive and productive with an older workforce and should also prepare for an increased shortage of skilled workers.
It is very important that companies recognize these demographic challenges at an early stage and take them into account in their planning. The right course must already be set today in personnel development and recruitment.
Those companies that succeed in using demographic change as an opportunity to attract and retain qualified employees will be innovative, competitive and successful.
Alexandra Pattermann highlights the importance of bringing generations together and shows you the benefits of age-appropriate and life-phase-oriented working environments.
Bio:
Alexandra Pattermann ist responsible for the training and further education of all target groups (apprentices, sales staff, managers) in Austria, the development of innovative (digital) training concepts according to the blended learning approach and the conceptual development and implementation of the company's internal talent program. As well as the optimization of the LMS and the digital learning content @Deichmann.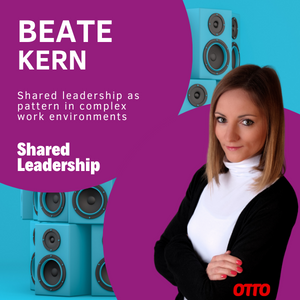 Beate Kern
Senior HR Manager Organizational and Personnel Development @ OTTO
Shared Leadership as pattern in complex work environments
Managing complex work environments and challenges needs more than one leader, one capability or one skill. We need a shared leadership approach to meet the leadership requirements of these complex challenges – to help teams develop, to stay relevant in the market and to care for the health and well-being of our leaders.
Beate from OTTO will explain the rules of shared leadership and which pros and cons come with it. 
Beate Kern is an international expert regarding consulting, support & coaching of executives and management teams mainly in IT incl. board of directors. She supports and implements overarching change projects – strategical and operational. She develops leadership guidelines and culture-shaping management tools. Beate ist also responsible for planning, conception and moderation of various workshops (e.g. teambuilding, vision workshops, …) She conducts various surveys and implement a measurement tool to consistently capture organizational performance.
Bio:
Bachelor of Science in Psychology, Magdeburg
Master of Science in Psychology with focus on Organizational and Work Psychology, Braunschweig
Recruiting Assistant at Inspiring Interns, London (6month)
EU-wide Graduate & MBA Recruiting Manager at Amazon Germany, Leipzig (4 years)
Senior HR Manager  Organizational Development at OTTO, Hamburg ( since 2015)
Systemic and Life Coach, Hamburg (since 2022)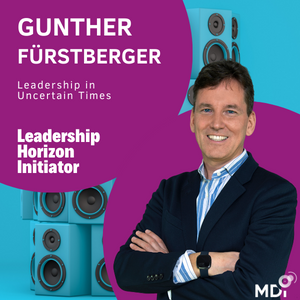 Gunther Fürstberger
Management-Trainer, book author und CEO of MDI
In 2023 our central focus is pretty obvious ...
The initiator of Leadership Horizon, Gunther Fürstberger, will kick off the event:
Each year our focus is on the most relevant challenge for leaders of today and tomorrow. In 2023 the umbrella theme "Leading in Uncertain Times" is pretty obvious due to the parallel crises in politics, economy and environment, leaders having to deal with.
Even if there are no easy answers, helpful inspiration can be found in learning from leaders
who serve their employees with a humble attitude in order to overcoming challenges together
who act as ethical role models by following a sustainable growth strategy, combining the aspiration of a better world with financial success, but who are also be willing the make sacrifices if needed
share leadership in different forms, to better deal with the dynamic environment and
are able to integrate the best of younger and more experienced workforce.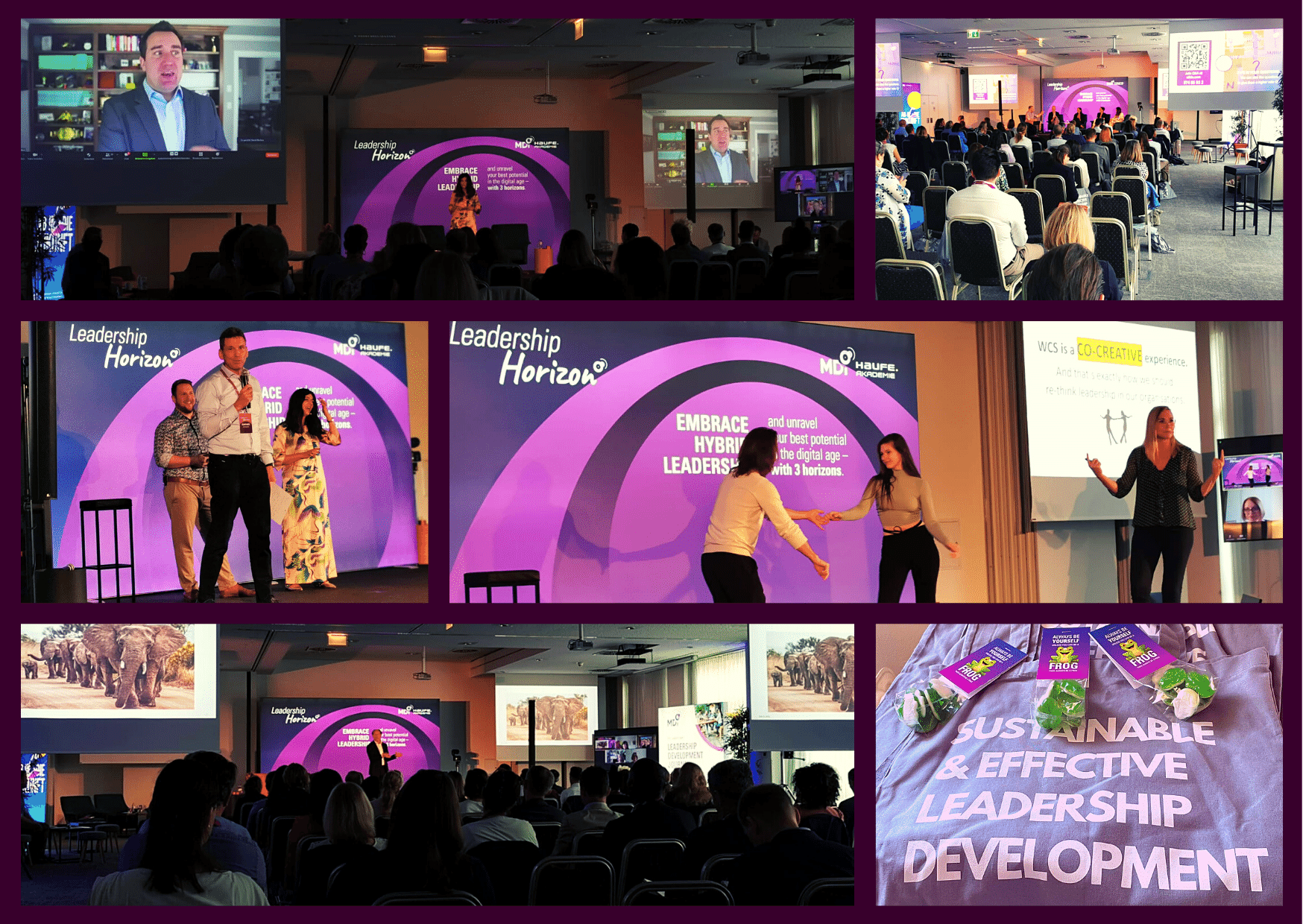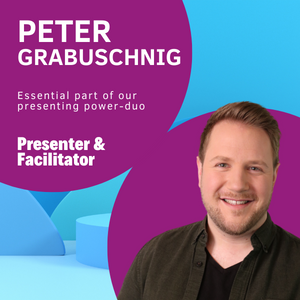 Peter Grabuschnig
Consultant, Online Training Expert & Mindset-Coach
Essential part of our presenting power-duo.
Peter is MDI Partner and Mindset Guru. He has already successfully passed on his knowledge to leaders during many trainings and has brought about various business successes, including his own Business Mindsetter concept.
Due to his experience in the learning & development sector, he has also developed the Webinar Guru Framework..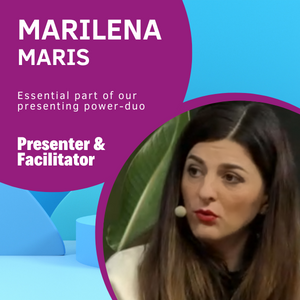 Marilena Maris
Business economist, personnel developer, executive coach
Essential part of our presenting power-duo.
Marilena Maris has been working with leaders and experts, on-site or virtually, in over 30 countries since 2008. She passes on her knowledge in the form of workshops, key notes, international programmes, coaching and training.
She is particularly concerned with productivity and sustainable performance, also known as achieving results and keeping our sanity.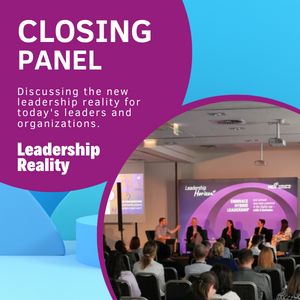 Q&A about the reality of leadership today with experts & L&D's of international organizations
Anita Berger, Top Executive Coach, Consultant, Trainer & Managing Partner MDI

Desiree Jonek,

Trainer for Diversity, Equity & Inclusion and the co-founder of WoMentor

More participants will be announced soon!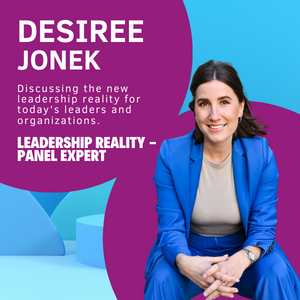 Desiree Jonek
Trainer for Diversity, Equity & Inclusion and the co-founder of WoMentor
Leadership Reality - Panel Expert
Désirée Jonek-Lustyk strategically accompanies organizations and trains leaders in shaping and effectively implementing an inclusive organizational culture. Since 2019, she has been running the mentoring program WoMentor and built up a community of over 1.200 people.
As a TEDx speaker, she also delivers inspiring keynotes on achieving fair participation and responding to a shift in the working world. As a Gen Y, her strength is serving as a bridge maker between generation X and Z. She is currently based in Austria (Vienna / Styria).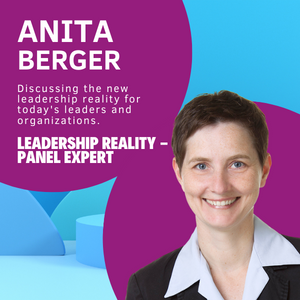 Anita Berger
Top Executive Coach, Consultant, Trainer and Managing Partner MDI
Leadership Reality - Panel Expert
Anita Berger is an top executive coach, consultant and trainer specialising in leadership development and international human resource management.
She is a partner of MDI Management Development International. For more than 15 years she has worked in management and leadership positions (among others as HR-Director at Coca-Cola Hellenic and HR Manager at Konica Minolta Business Solutions).
 Save your seat now before they run out.
Early Bird Ticket
Full day F2F access (incl. online link for more flexibility. We also offer a quiet room to work during the event if needed)
You can still get an exclusive spot at the limited Icebreaker event the night before – only 12 seats left. 
 €790 (excl VAT) 
Valid on 23.05.23
Early Bird Ticket €490
Online Ticket
Get inspired wherever you are with live online access 
 €129 (excl VAT)
Valid on 23.05.23
Tickets with invoice
If, due to your company's rules, you can only purchase
tickets by company invoice
just email us. 
Outtakes of our

Leadership Horizon Event #LH22:
Want to know how the LH22 went?
According to the follow-up report in Magazine Training, it was very successful. Read it here 🙂 We are also very proud that more than 90 percent of our guests would recommend our event to others.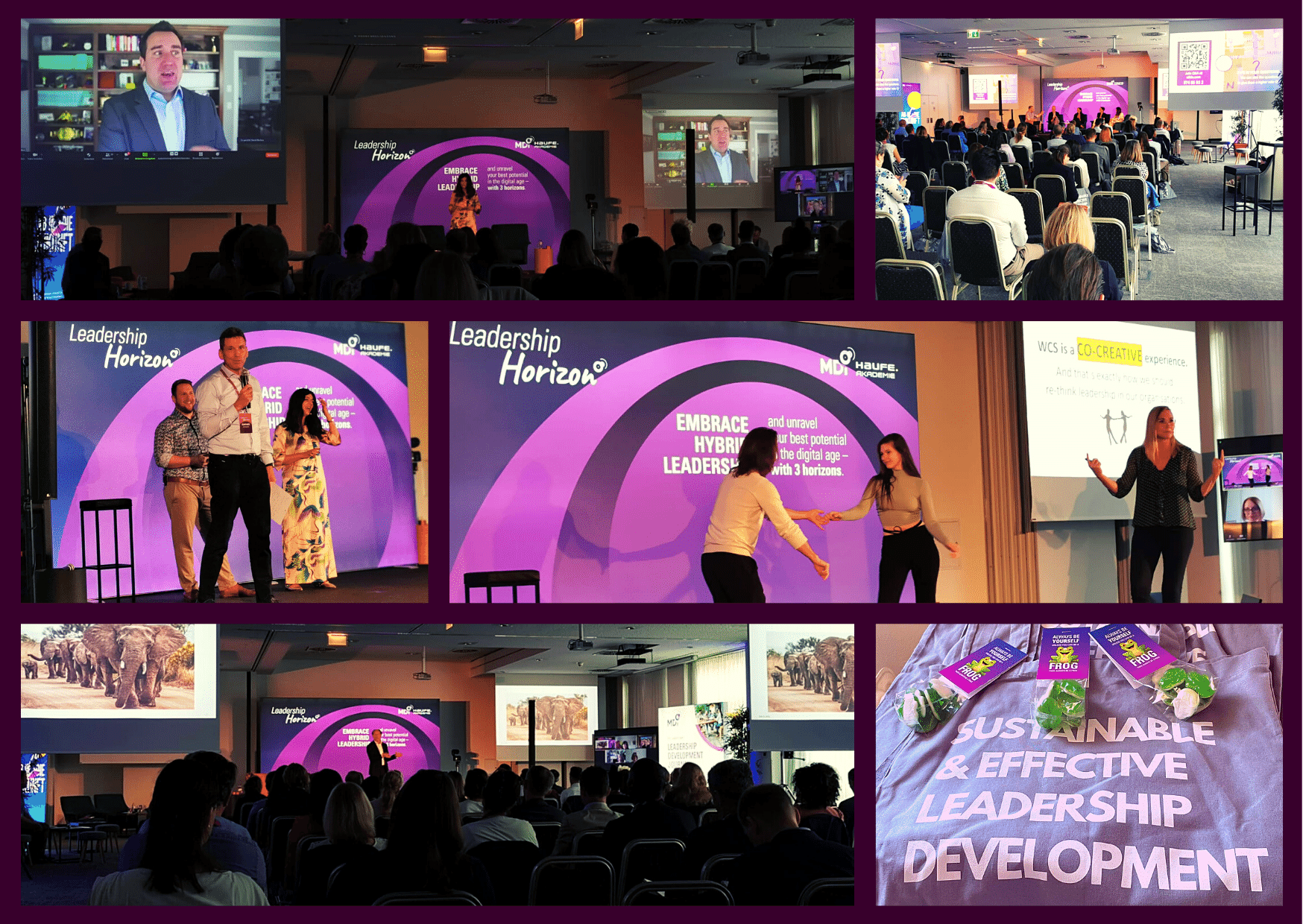 MDI & HAUFE consisting of consultants, project management, solution development, trainers, partners and marketing attend to the entire organization and all your needs. Apart from event organization we support you with tailor-made solutions, virtual skills and agile methods for sustainable leadership development with highly experienced trainers and consultants. Worldwide!
We are proud to be supported by the team from HR INSIDE SUMMIT. The HR Inside Summit 2022 took place for the seventh time in the Vienna Hofburg and was aimed at HR managers and executives in the DACH region. Over two days, 2,000 participants had the opportunity to experience international HR experts live in exciting keynotes and panel discussions.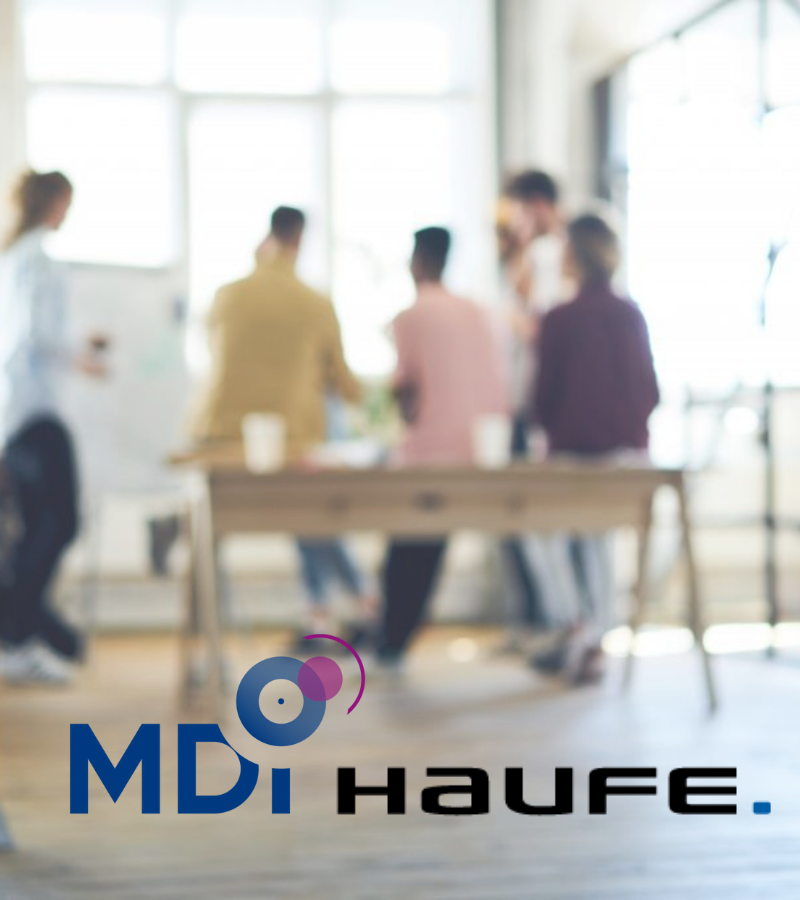 Team MDI & HAUFE
All Things Agile & International Leadership Development
HR INSIDE SUMMIT
The largest HR event in the GSA-region