Your conference dedicated to leadership success –

today, tomorrow and beyond.
Embrace Hybrid Leadership
and unravel your best potential in the digital age
–
with 3 horizons: 
Horizon 1
What do you need right now –  to be successful and make hybrid leadership work? What tools, strategies, mindset -supports you and your companies core business right now? 
Horizon 2
What is coming in the near future? How will the digital transformation proceed? What will soon influence your daily tasks? And what do you need to grow & innovate in the next 2 – 3 years?
Horizon 3
Where do you want to go and grow? How will the world develop in the upcoming 3 – 10 years? Which challenge to tackle, which chance to seize? What impact do you want to have in this world?
1 intense day of development
International leadership experts and practicioners
Top-notch leadership tools & strategies
Located in Vienna - the Heart of Europe
A day full of development & networking
It's all about helping you discover what makes Hybrid Leadership work – and how to let go of what's not!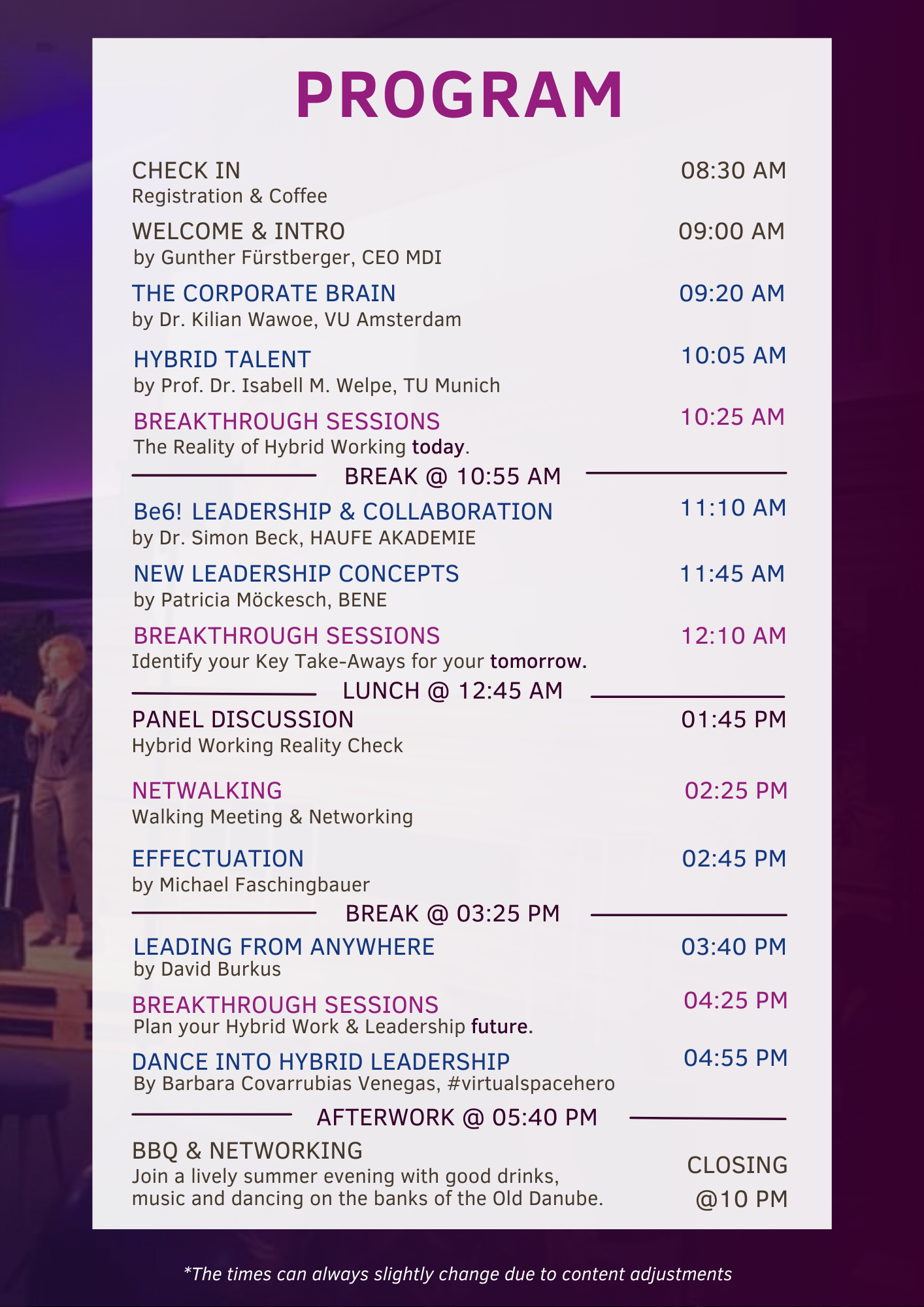 You can also look forward to
these highlights: 
Experience

Virtual Reality

for Leadership Development |

Demo @ 01:10 – 01:40 and 6 – 6:30 pm)

Next Work Monopoly

– Playfully design your new workplace culture

Afterwork-BBQ

, drinks & music @ the Danube River

Networking

with like-minded people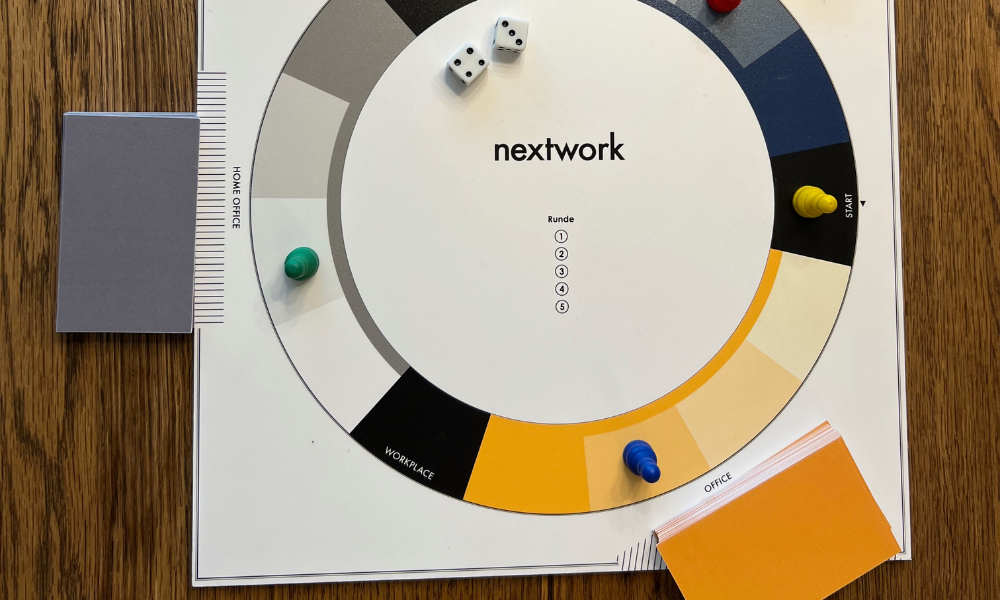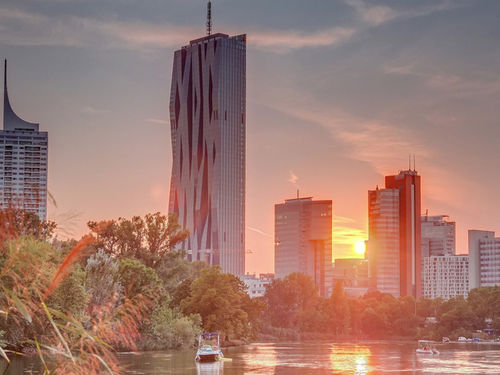 Keynotes & Speakers
Our exciting line up full of experts with new information and research results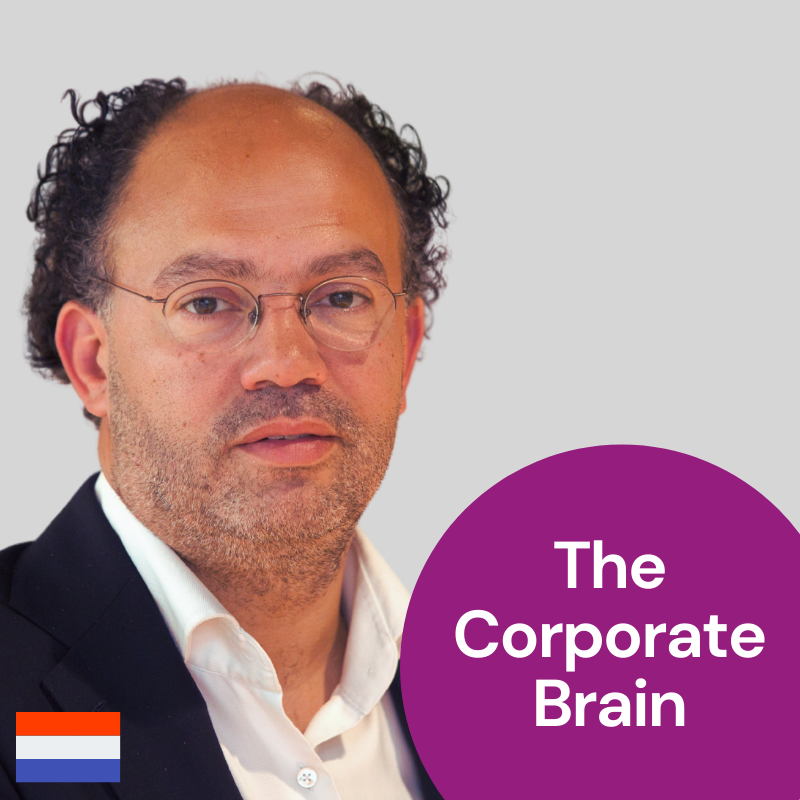 Dr. Kilian W. Wawoe
VU University Amsterdam (The Netherlands)
Research about consequences of working from home among thousands of employees.
Dr. Kilian Wawoe investigated the consequences of the increasing numbers of home office days for people and companies and the effects of home office.  During lockdown, he found more than 600 articles about working from home, talked with hundreds of people about their experiences with home office, took questionnaires from thousands of workers and worked with dozens of companies on a new form of collaboration that he calls "corporate brain."
The exciting results and detailed conclusions will be revealed on June 2nd at the Leadership Horizon Conference. 
Want to know more now? Just read our Interview about the effects of home office wirh Dr. Kilian Wawoe.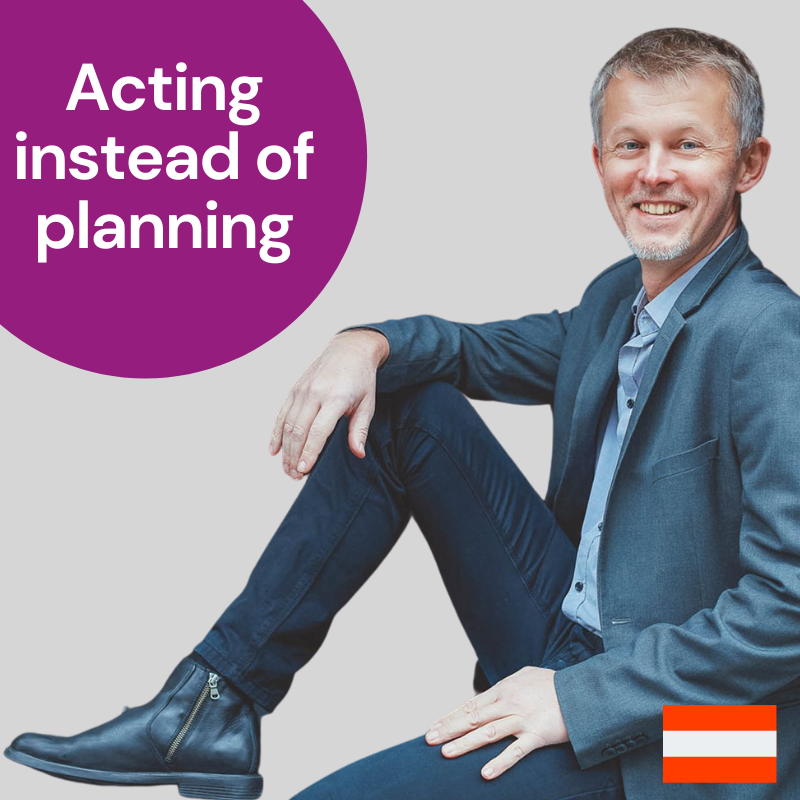 Michael Faschingbauer
Organizational consultant, author, and speaker.
About the power when you act instead of never-ending planning.
Effectuation: Shaping beats planning How can we tap into the new, digital age? How can we shape our hybrid future and leverage its potential while struggling with uncertainty, and missing information and experience? Well, expert entrepreneurs can serve as suitable role models "when no one really knows …". According to research, they develop an expertise in shaping the future in the face of uncertainty. Entrepreneurship research describes their expertise as "Effectuation".
Effectuation consider uncertainty as a friendly place! It waves predictions and leads quickly into action while avoiding to risk head and neck. Effectuators negotiate the future with those committing early to the process and shape the world, while others are still tinkering with spreadsheets and slides.
This session will be about what leaders can learn from Effectuation for their journey into hybrid leadership and beyond.
Michael Faschingbauer  is an organizational consultant, author, and speaker. The Graz native is considered a German-speaking expert on entrepreneurial expertise. His book "Effectuation: How Successful Entrepreneurs Think, Decide and Act"  was named "Management Book of the Year".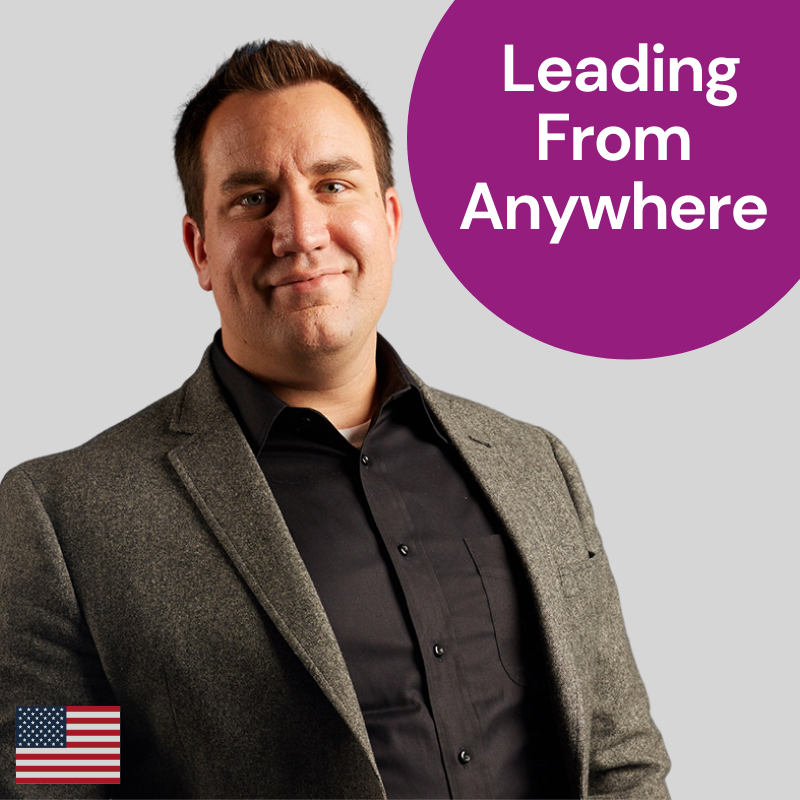 David Burkus
International Speaker & Best Selling Author
Leading From Anywhere: How To Build High Performing Remote and Hybrid Teams.
It's undeniable that we're entering a new era of remote work. While many leaders seek to run business as usual, why settle for the usual when remote teams allow us to work even better? The research shows that employees are more productive and engaged when they have the freedom to work from anywhere.
Which means leaders need the skills to lead from anywhere.
In this meticulously researched, refreshingly practical talk, top business thought leader David Burkus provides managers with a complete guide to leading remotely, packed with everyday examples and illuminating insights. Burkus tackles the key inflection points and challenges that remote managers face from taking the team remote and adding new members, to communicating effectively and quickly, managing performance, keeping the team engaged, and even helping them strike the right balance between work and life.
This talk provides everything you'll need to survive and thrive as the leader of a remote team—which is something all leaders will need to consider themselves from now on.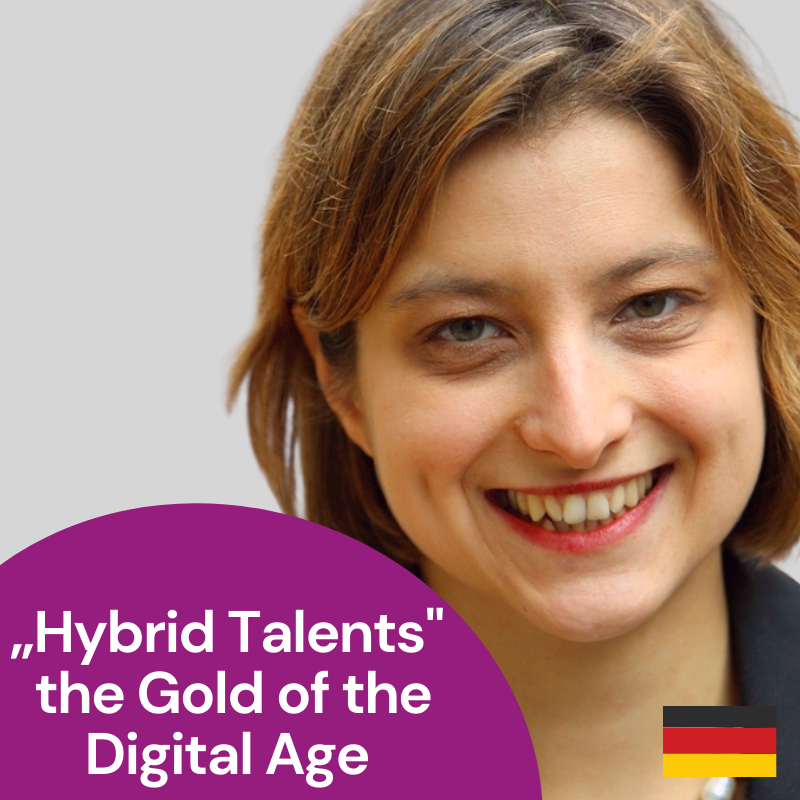 Prof. Dr. Isabell M. Welpe
Chair for Strategy & Organization at TU Munich
How organisations need to adapt when attracting, hiring, retaining and ...
developing hybrid talents –  the gold of the digital age
»To win in the marketplace you must first win in the workplace«
– Doug Conant, ehemaliger CEO von Campbell's Soup
Hybrid talent is of growing importance for the competitiveness of organizations. The digital star firms of today, e.g. Google, Apple, Meta, Amazon, or Netflix – not only offer digital solutions that make their customers' lives easier. They also rely on a resource that represents the gold of the digital age: (Hybrid) Talent. This talk explores why talent management is of existential importance in the digital age and what successful talent management can look like addressing questions like: How can artificial intelligence support personnel selection? How can algorithms be used in the search for specialists and in recruitment? Can the "Tinder principle" also work for companies? This talk will address how firms today can tap into the hybrid talent pool, attract hybrid talent and how current HR practices will change as a result.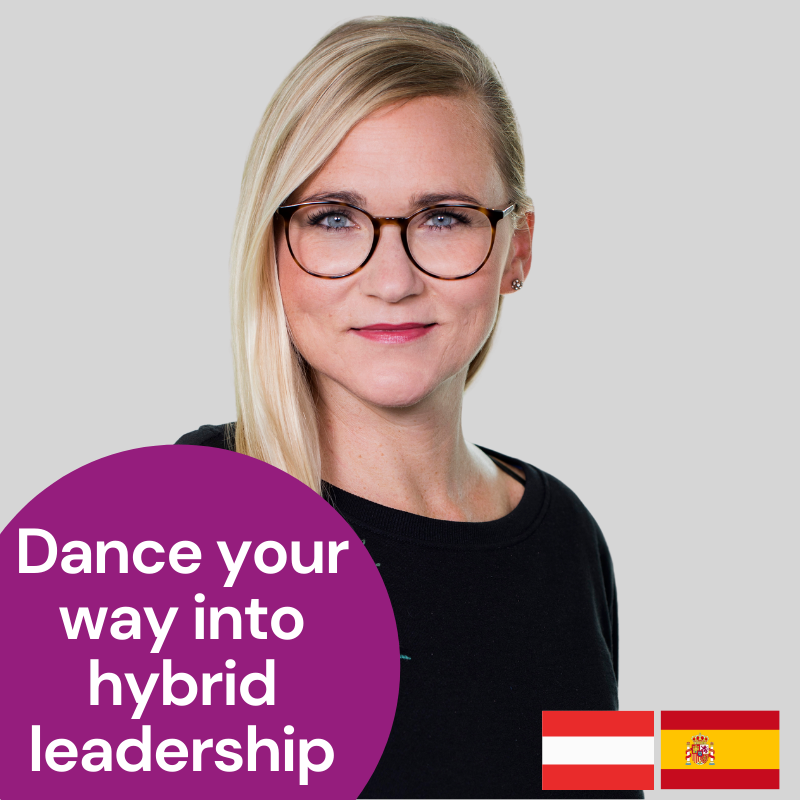 Dr. Barbara Covarrubias Venegas
New Ways of Working & Learning Expert
What Can We Learn from Dancing for Hybrid Leadership in a Complex World?
There are many ways how we can learn about mew leadership and become great leaders. An EXTRAordinary and memorable way is to dance your way into leadership.
💃🕺 You do not need to be a dancer to learn from dancing to become a better leader! 💃🕺
But you definitely need to be a good follower to become a great leader.
Why? There is a vast body of research looking at the effects of dancing on health and well-being. A recent extensive report edited by the World Health Organisation in 2019 shows clearly that we can dance our way into improved health and well-being (online here). Dancing protects our brain more than doing crosswords or reading: Risk of suffering dementia decreases by 35% when we read, by 47% when we do crossword puzzles, and by 76% when we dance frequently. Besides, studies also show that we can dance our way into happiness. So why not dancing our way into leadership?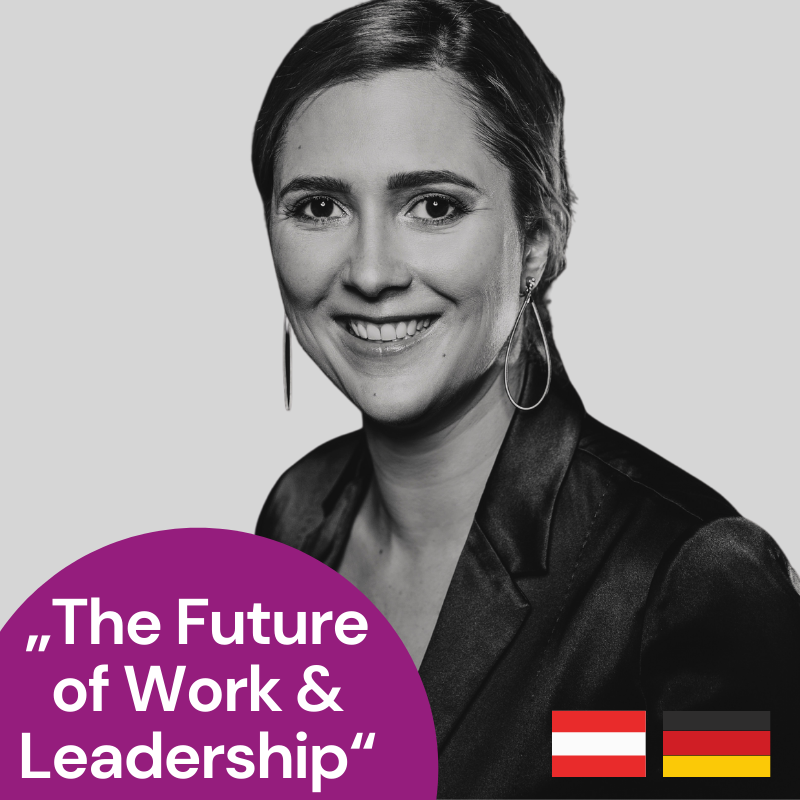 Patricia Möckesch
Head of Innovation & Design Bene
"The Future of Work & Leadership" research on the future of work and ...
& new concepts of leadership with PORTS.
Modern leadership calls for open and less formal spaces, both in terms of offices and mindsets.
Organisations must permit new leadership and rituals, and indeed actively promote them. Not only meeting places but also places of retreat must be created to allow for both lively dialogue and quiet focus. The PORTS product portfolio creates multifunctional space situations which reflect all forms of working, that grow together with the requirements and are flexibly adaptable.
Bene published 2 reports on the "Future of work" including 1200 Interview & 40 Experts.
You will learn more about the topics:
Digital Transformation

Leadership

Purpose of Work

Collaboration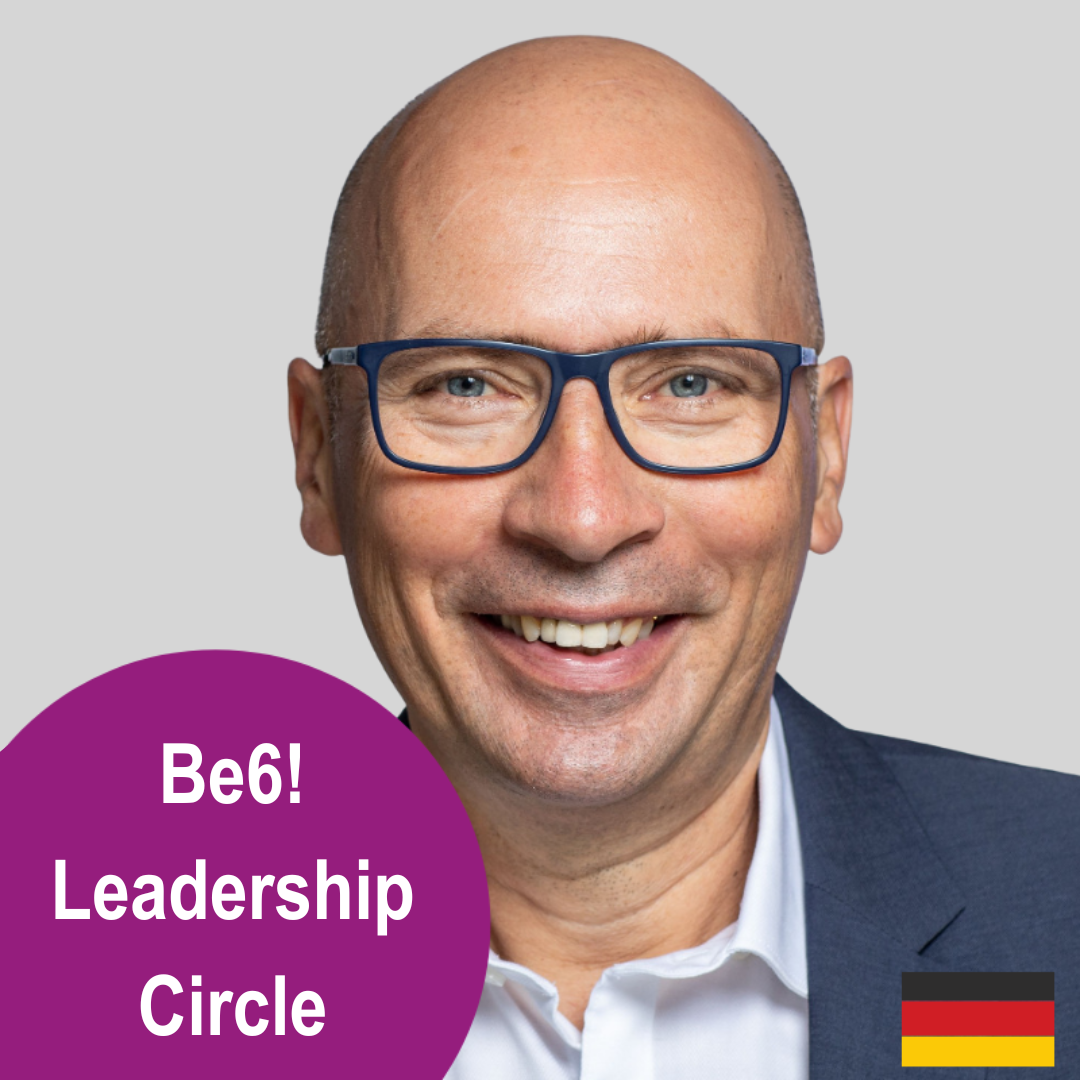 Dr. Simon Beck
Senior Consultant L&D HAUFE AKADEMIE
Leadership & Collaboration - with a new framework into the "New Normal".
Globalization, networking at a wide variety of levels, the digital transformation of all areas of life, and the increasing desire for self-determination: all this requires companies to rethink.
In order to remain innovative and competitive, the digitization and agilization of operational processes and structures is necessary. Leaders and employees must constantly adapt, develop new roles, tasks, and attitudes, reflect, and learn to adapt to the changes in the process. A vast space of possibilities, with opportunities for change, growth and development.
But how can the necessary change in the areas of organization, collaboration, management and leadership be implemented? What are the appropriate leadership models?
To what extent must leadership development, the leadership concept and the understanding of leadership in the company evolve?
With the Be6! Leadership Circle provides you with a comprehensive framework for all topics in the areas of leadership and management.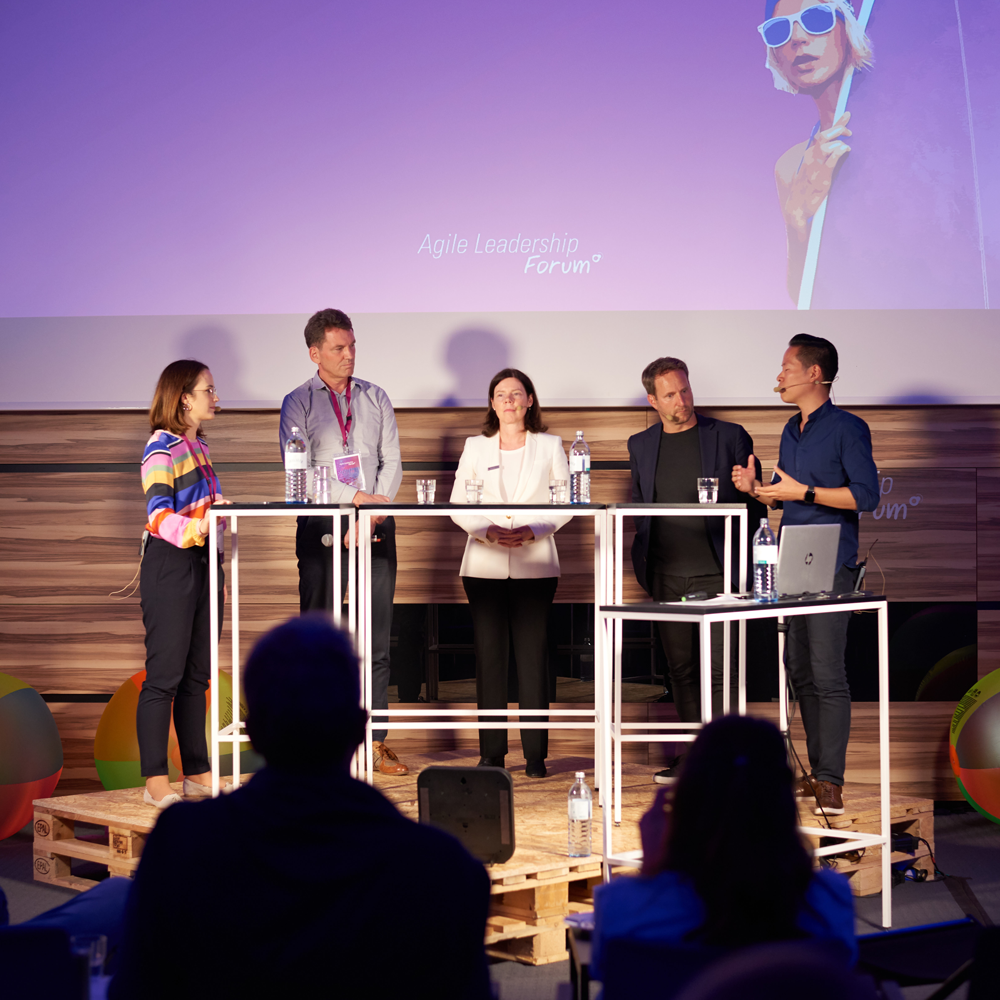 Panel Discussion
with experts of international companies
Hybrid Work - A Reality Check: On stage Q&A about the hybrid working reality nowadays with:
Save your seat now
If, due to your company's rules, you can only purchase tickets by means of invoicing, please write to contact@mdi-training.com
and we will get back to you! Tickets with invoicing are possible with no problems from our side!

Conference Ticket
Live access to whole day | Valid on Thursday, 2nd June
limited contingent of free spots!
 € 333 (excl VAT) 
Valid on Thursday, 2nd June
Early Bird Ticket 233€
Online Ticket
Get inspired wherever you are!
Live online access 
Valid on Thursday, 2nd June
 € 68 (excl VAT)
Team MDI & HAUFE consisting of consultants, project management, solution development, trainers, partners and marketing attends to the entire organization and all your needs. Apart from event organization we support you with tailor-made solutions, virtual skills and agile methods for sustainable leadership development with highly experienced trainers and consultants. Worldwide!
Gunther Fürstberger is a management trainer, book author and CEO of MDI, a global leadership development institute and managing director of Metaforum. His core competence is leadership in the digital transformation. He gained his own leadership experience as HR manager of McDonald's Central Europe/Central Asia, among others.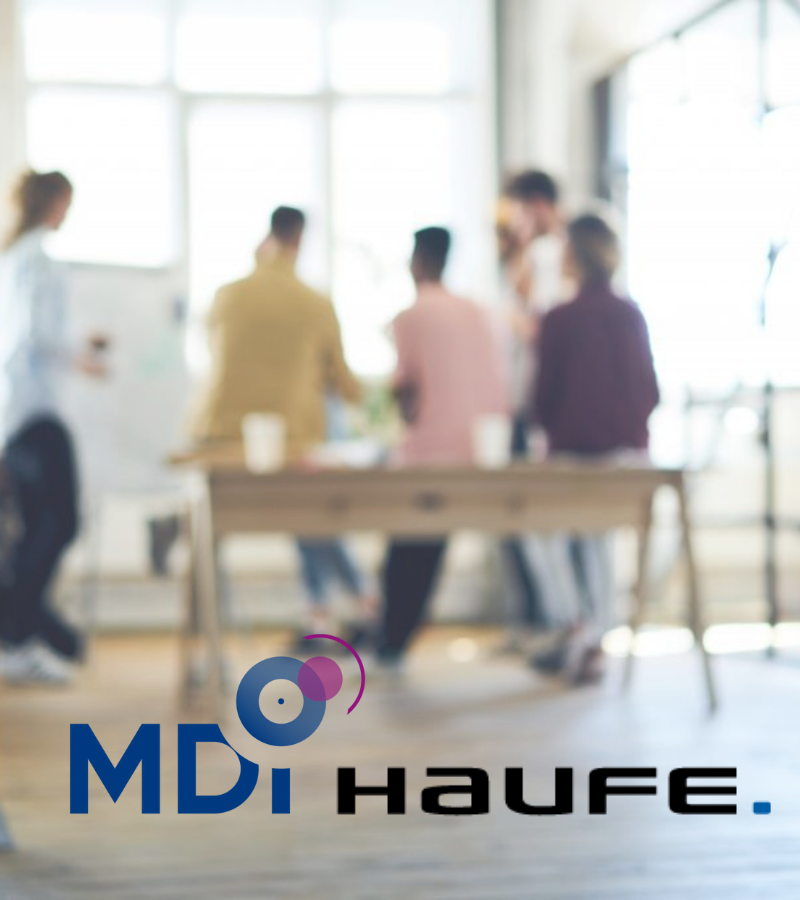 Team MDI & HAUFE
All Things Agile & International Leadership Development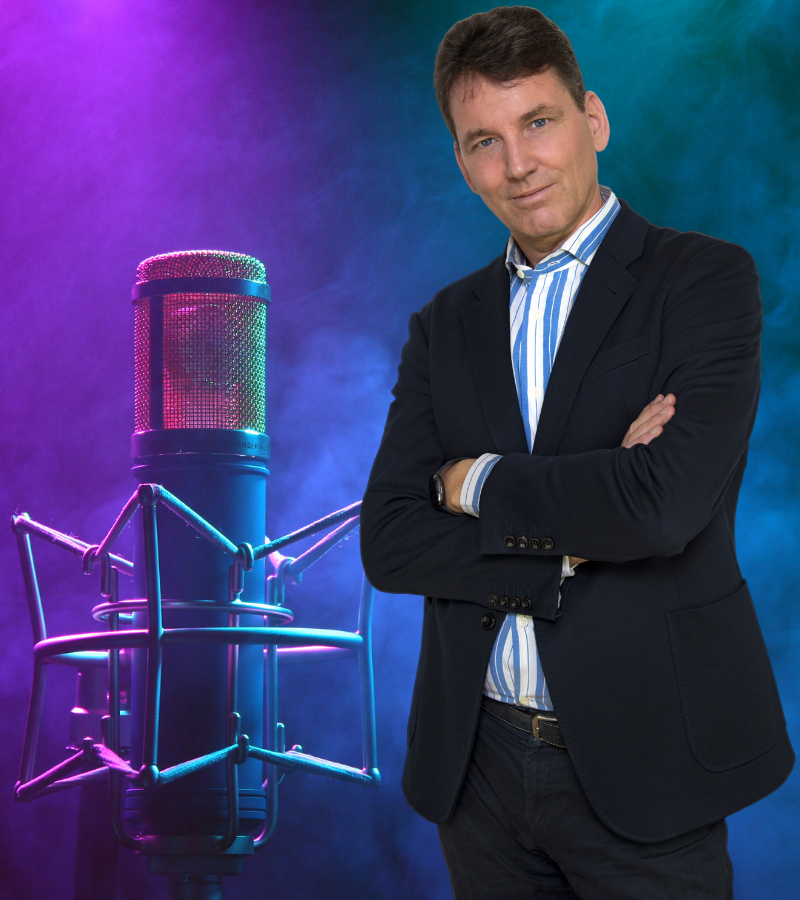 Gunther Fürstberger
CEO , MDI Management Development International
… and our presenting Power-Duo
Marilena is MDI Partner and shareholder. She has been working with leaders and experts, on-site or virtually, in over 30 countries since 2008. She passes on her knowledge in the form of workshops, key notes, international programmes, coaching and training. She is particularly concerned with productivity and sustainable performance, also known as achieving results and keeping our sanity. 
Peter is MDI Partner and Mindset Guru. He has already successfully passed on his knowledge to leaders during many trainings and has brought about various business successes, including his own Business Mindsetter concept. Due to his experience in the learning & development sector, he has also focused on training and learning design in the digital space and as a result developed the Webinar Guru Framework.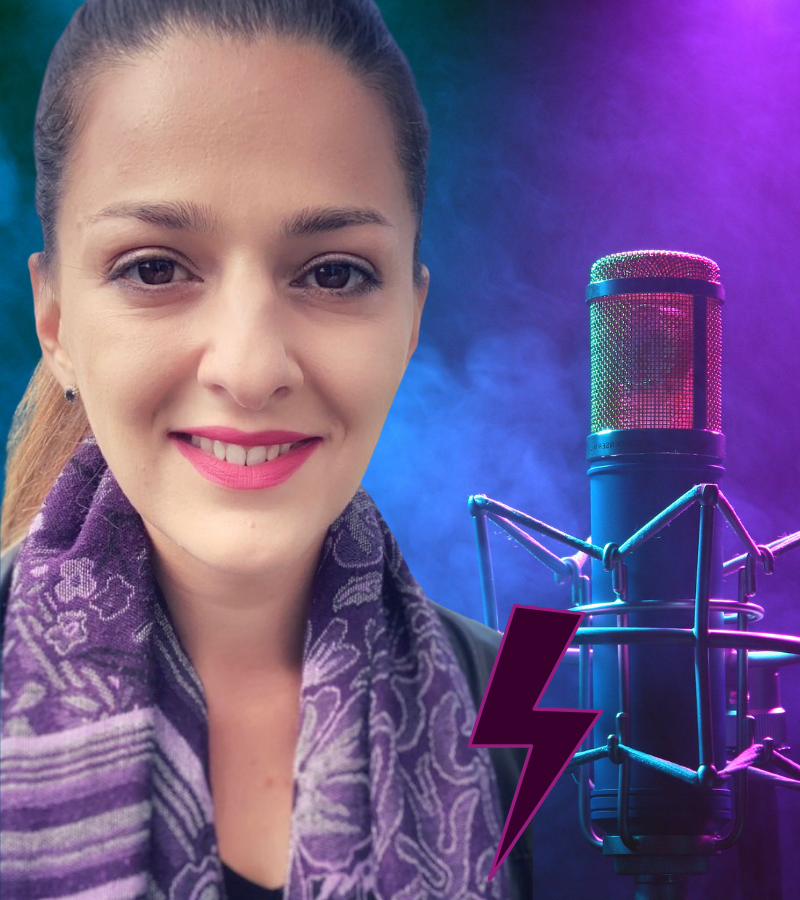 Marilena Maris
Business economist, personnel developer and executive coach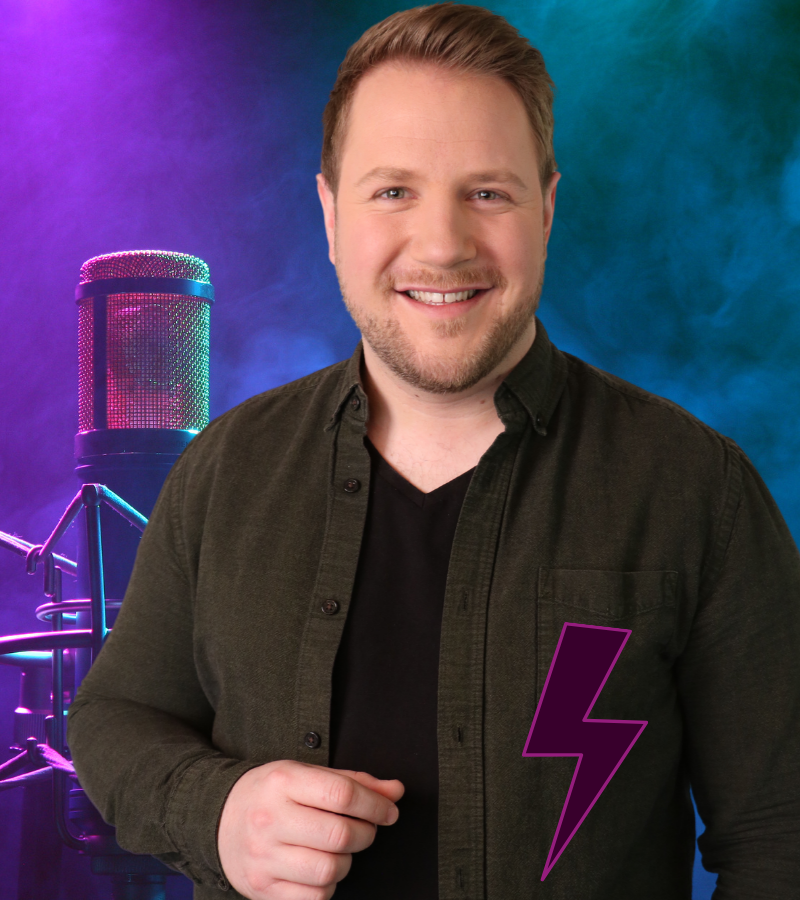 Peter Grabuschnig
Consultant, Online Training Expert & Mindset-Coach
Our lovely summer location | Book a room
Ideal located in the 22nd district on the opposite of the Austria Center Vienna you will find the ARCOTEL Kaiserwasser. Well-situated in terms of transport – right on the Reichsbrücke exit.
Underground station "Kaisermühlen / VIC" and Vienna Airport Lines stop right in front of the Hotel. Danube Island within walking distance. Underground hotel parking with 121 spaces.
If you want the book a room. The hotel offers a discount rate for all "Leadership Horizon Conference attendees. 
Just book a room and type in the promocode "MDI" 
Room with fixed price, constant valid until 30.04.2022. Incl. breakfast and local tax.
Cancellation free of charge until 7 days before arrival
We are on LinkedIn – join our Leadership Community!

Glimpses of our 2019
Agile Leadership Event:
Even more Hybrid Leadership content 

for you: